News
Tadhamon Bank has experience that spans over 20 years and has more than 700 employees. The bank has continuously worked on developing its services through its specialized staff highly qualified.
Back
"Tadhamon Capital" officially open in Bahrain
Wednesday, 28 October, 2009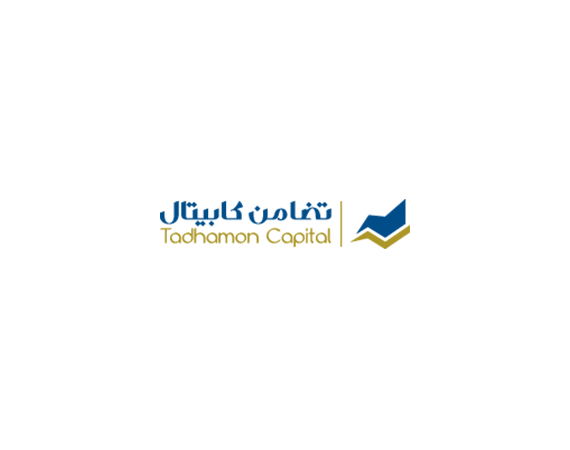 Tadhamon international Islamic bank has kicked off the business function of "Tadhamon Capital" on Monday 19th October, as the first investment company specialized in Islamic investment industry based in Manama , the kingdom of Bahrain.
The company, which is fully owned by Yemeni shareholders aims at making the door widely open for investments flow between states of the Gulf cooperation council , the middle east , and Yemen.
"Tadhamon Capital" manages investors' assets with a total value exceeding the sum of 400 million dollars, and offers a unique package of investment solutions pertaining to assets management , private equity investment, real estate, and treasury operations.

The inauguration ceremony took place at "Tadhamon Capital" Headquarters located at Bahrain financial Harbor in Manama, under the auspices of H.E Mr.Rasheed AlMaeraj , governor of Central Bank of Bahrain, and in the presence of Mr.AbdulGabbar Hayel Saeed , chairman of "Tadhamon International Islamic Bank" and "Tadhamon Capital", and H.E. Dr.Ali Mansour Bin Sefa , Yemen's ambassador to Bahrain, in addition to other outstanding figures of Islamic banking and investment industry in Bahrain, Yemen , and the region .

In his speech during the celebration, Mr.Rasheed Almaeraj, Governor of CBB affirmed that at the time of launching the first financial Yemeni company in Bahrain, the Yemen-Bahrain bilateral relations are at the peak of flourishment and they have developed into wider scopes of cooperation. He expressed the kingdom of Bahrain's welcoming stance ,and to be so pleased to witness the establishment of "Tadhamon Capital" based in Manama . This achievement reflected the fact that kingdom of Bahrain remained the Financial Hub in the region, capable to host variety of financial companies owned by investors from other countries , and "Tadhamon Capital" is one of such examples .
On his part, the Chairman of Tadhamon International Islamic Bank , chairman of "Tadhamon Capital" Mr.Abdulgabbar Hayel Saeed voiced out his happiness to officially launch the work of Tadhamon Capital at its premises in Bahrain.
Mr.Saeed attributed much of the success of establishing this financial company to the exquisite and solid ties at all levels between Yemen and Bahrain.
He added :"This investment project reflected a high level of trust we rendered to kingdom of Bahrain and our belief in its pioneer role , being one of the most pivotal financial centers in the region , and further relied on our foreseen perspective for a promising future for Islamic banking and investment industry ".

In his comment, the CEO of Tadhamon Capital Mr.Waleed Rashdan pointed out that Tadhamon Capital team will focus on exploring , locating , and evaluating investment opportunities on the basis of proper understanding of financial markets outlets , forecasts, researches , and effective fundamental analysis backed with long experience in providing the optimal solutions for local and regional investors and offering endeavors to invest in new financial markets .

In this connection, the prime minister of Bahrain, His Highness Sheikh Khalifa Bin Salman Aal Khalifa received on Tuesday 20th of October ,in Manama , the Chairman and Board Members of "Tadhamon Capital" headed by Mr.AbdulGabbar Hayel Saeed .
During the meeting , prime minister welcomed and hailed the event of inauguration of "Tadhamon Capital" in the kingdom of Bahrain , noting that this financial company is a unique establishment at the level of international investment sphere ,being one of financial institutions that promotes the modes of Islamic finance worldwide , through providing innovative ideas for investors. He added that Islamic Banking became so dominant in the Arab , and Muslim World since it is so relevant to the people life and can meet their economic and social needs .
He finally reiterated the kingdom of Bahrain's welcome for Tadhamon Capital to start operating as one of the Islamic financial Institutions, saying that he believed that "Tadhamon Capital" could contribute actively and add to the success of Investment Industry.
Tadhamon Window