News
Tadhamon Bank has experience that spans over 20 years and has more than 700 employees. The bank has continuously worked on developing its services through its specialized staff highly qualified.
Back
Tadhamon Bank Participates in the SIBOS Conference 2014 in the USA
Sunday, 02 November, 2014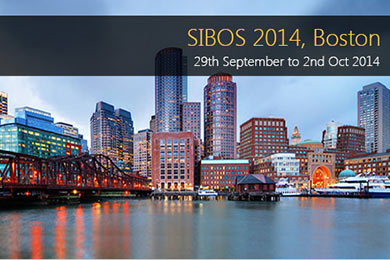 Tadhamon International Islamic Bank participated in SIBOS 2014, which started on the 29th of September and lasted until the 2nd of October in Boston, Massachusetts in the United States of America. The meetings were attended by representatives of the most important international finance organizations and discussed the issues of international concerns relating to economics, financial market developments, and financial stability on the international level.
The participation of the Bank in this important yearly even comes as a part of its great concern with increasing its presence in international markets, and it confirms its continuous efforts in providing unique financial services and products that meet the highest international standards. It aims to do this through new and innovative finance channels that allow its customers to conduct financial transactions locally and abroad.
In addition to that, its participation aims to increase the efforts of the Bank that aim to meet its commitments to contribute to economic development. The Bank aims, through its alliances with international financial institutions, to sow effective seeds in the field of encouraging and developing successful business relationship between local and international companies.
The Conference, which was organized by SWIFT, is considered one of the most important conferences that brings together the most prominent financial strategists with providers of financial services who have great influence in the direction of the international financial sector and are able to dictate the future of finance in the world.
Tadhamon Window