News
Tadhamon Bank has experience that spans over 20 years and has more than 700 employees. The bank has continuously worked on developing its services through its specialized staff highly qualified.
Back
Our Client a value we are proud of
Tuesday, 26 November, 2013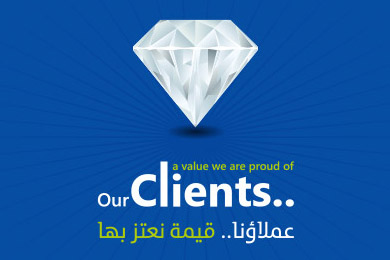 Our policy is to give our customers the optimum value and utmost importance, and make their satisfaction our main goal. This is shown through us continuously striving to help them achieve their dreams while always improving the services that we provide for them. We endeavor to foresee their needs and work to make them a reality, while providing bank services that are ideal and of the highest quality. We provide consultations and services that are as scientific and practical as possible, while taking into account the smallest details in their needs and wants. Any service we provide is executed with the greatest professionalism and expertise, and they are all provided in accordance with a plan for innovation and anticipatory services that increase our customer's trust and satisfaction in our services. Based on the principles of integrity and honesty, we always aim to make sure our dealings are held to the highest standards of ethics.
We commit to providing the highest standards of financial services that are in accordance with Islamic Sharia, while strengthening the position of the bank in the financial and business market. We aim for competition that is socially responsible, knowing that customers will decide the level of quality of our services, and we will have to keep our customers satisfied through our incentives, integrity, and competence.
Tadhamon Window