News
Tadhamon Bank has experience that spans over 20 years and has more than 700 employees. The bank has continuously worked on developing its services through its specialized staff highly qualified.
Back
Tadhamon Bank is preparing to launch Cardless service
Wednesday, 18 November, 2020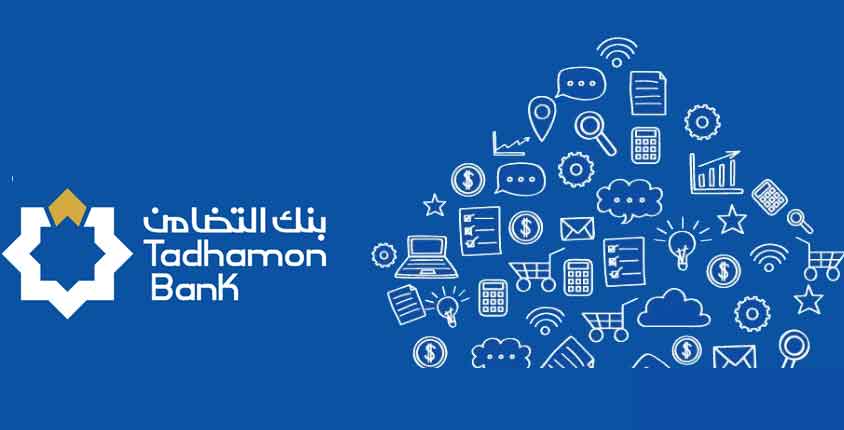 As part of its constant endeavor to convert the traditional services and products of the bank into digital services and products to attract new segments of customers to the banking sector. As well as to achieve financial inclusion and provide an opportunity for all sectors of society to benefit from banking services, Tadhamon Bank will, in the coming days, launch Cardless service. Through which the bank's customers will be enabled to take advantage of Bank's services that provided through the bank's ATMs, which operate around 24/7 without the need to use the card
This new product will be a qualitative addition to the package of electronic services provided by the bank, such as internet banking service, mobile banking service, Mahfathati service for electronic payment, quick transfers service (Tadhamon Pay). As well as SMS that arrived customers on local and international networks carrying the transactions that took place on their accounts, and Call Center services that receive clients calls during and non-duty official working hours.
In addition to that, Bank's branches spread in all governorates of Yemen receive the customers during official working hours, where visitors to these branches can obtain banking services such as Islamic financing, open bank accounts, investment deposits, withdraw and deposit operations, meet the service employees in the bank and asking them about all types of features the customer can get from dealing with Tadhamon Bank.
Tadhamon Bank... Trust and commitment!
Tadhamon Window