News
Tadhamon Bank has experience that spans over 20 years and has more than 700 employees. The bank has continuously worked on developing its services through its specialized staff highly qualified.
Back
Solidarity Forum for Business Women - 2019
Thursday, 21 November, 2019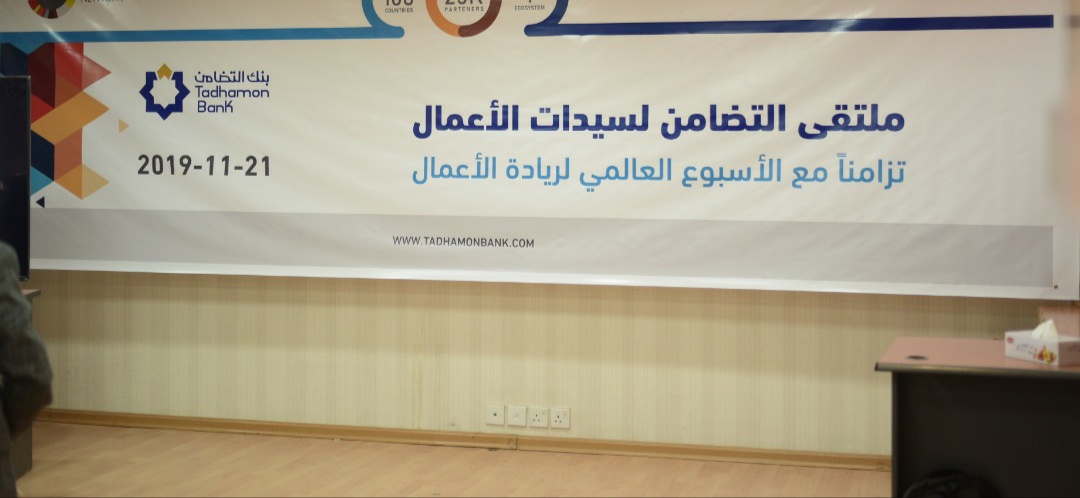 On Thursday, 21/11/2019, the Solidarity Forum for Business Women was held in conjunction with the Global Entrepreneurship Week (GEW).
The forum was attended by a group of businesswomen from Tadhamon Bank clients and guests from the BRAVE project management from SMEPS.
The forum included several sessions; it started with a welcoming speech followed by a speech from the bank's management represented by Mr. Aref Abdul Ghani Mutahar - Adviser to the General Manager. An overview of entrepreneurship and how to manage its continuity was presented. A presentation was given about all the banking services offered by Tadhamon Bank as the forum aimed to integrate this emerging group in society in the banking sector to enhance confidence between the customer and Islamic banks.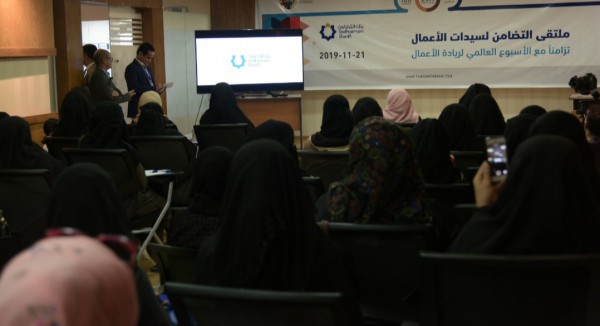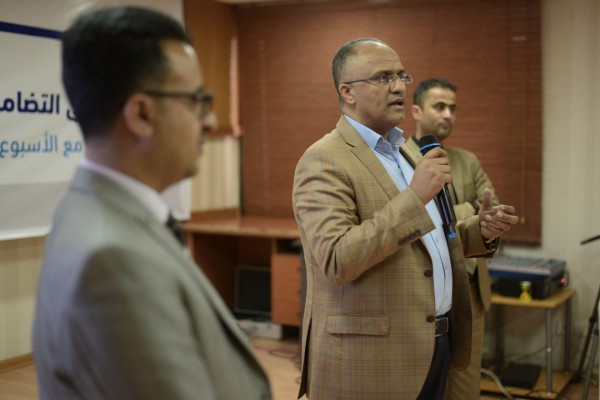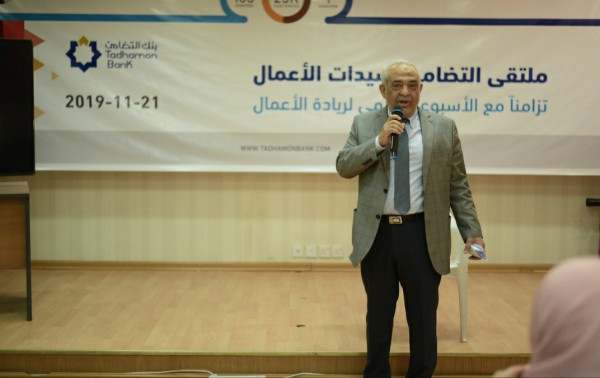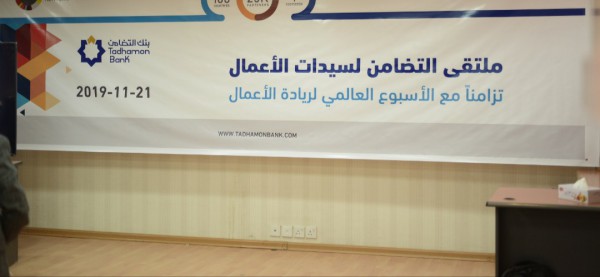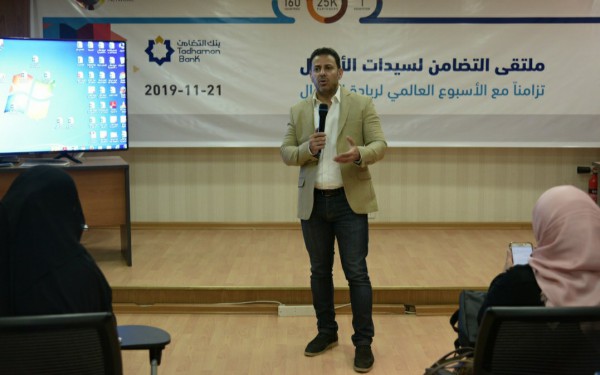 Tadhamon Window