News
Tadhamon Bank has experience that spans over 20 years and has more than 700 employees. The bank has continuously worked on developing its services through its specialized staff highly qualified.
Back
During his meeting with representatives of the Yemeni community in the eastern region of Saudi Arabia ... Shawqi Hayel confirms Tadhamon Bank's interest in sponsoring the community's sports, social and cultural activities and providing high-quality bankin
Sunday, 17 November, 2019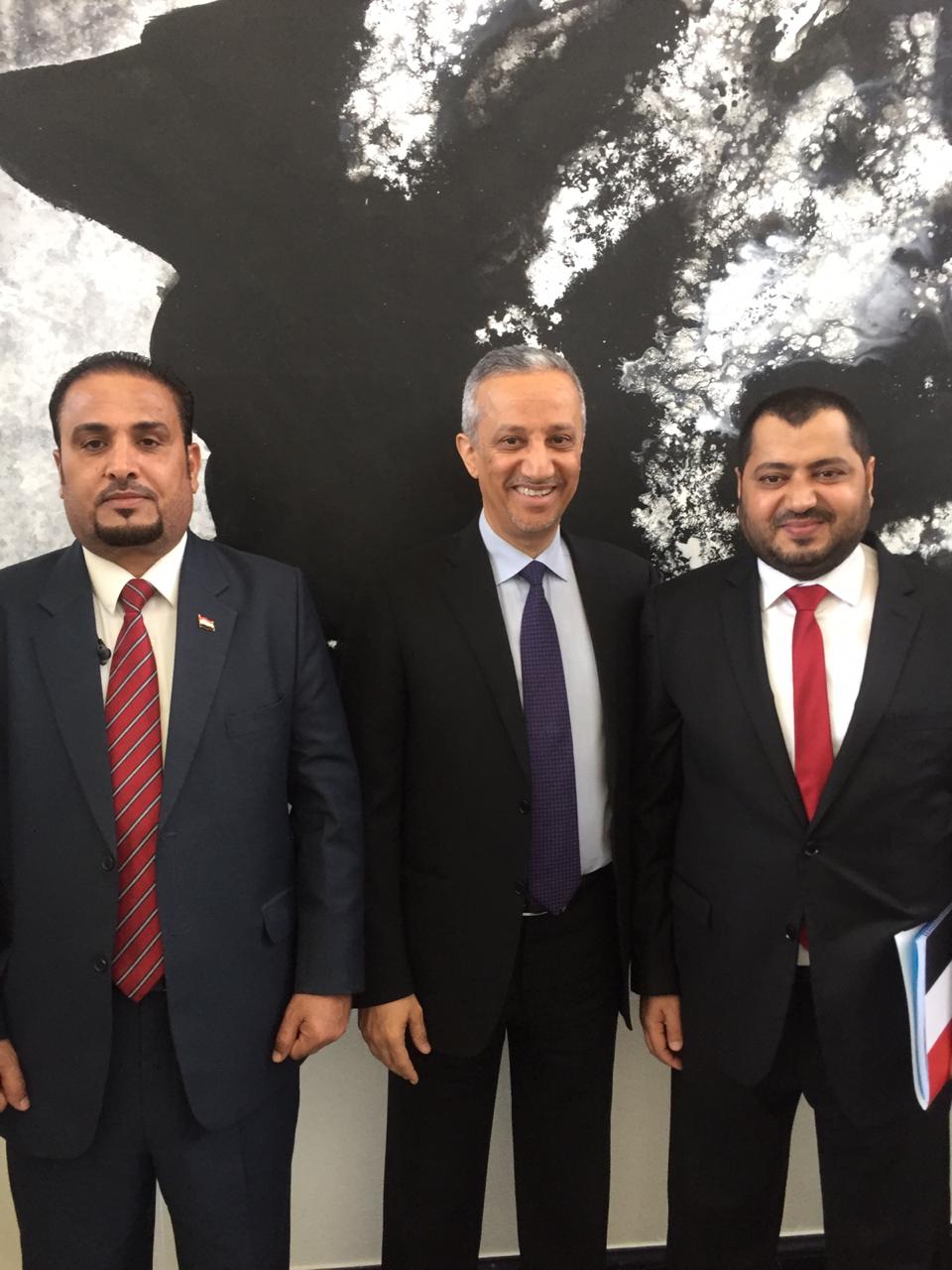 Mr. Shawqi Ahmed Hayel Saeed, Vice-Chairman of Tadhamon Bank, met with the senior representatives of the Yemeni community in the eastern region during his current visit to the Brotherly Kingdom of Saudi Arabia,, he discussed with them the prospects for enhancing cooperation between the bank and the community in the banking field, supporting, sponsoring, and developing some sports, social and cultural activities.
During the meeting that was held at Kempinski Al Othman Hotel on 12/11/2019 Tuesday, Mr. Shawqi praised the efforts of the people of the community, their activities, perseverance, and economic work and high morals, stressing that Tadhamon Bank is proud of this community and is keen to support and encourage them and provide a set of banking and financial services that achieve a series of values for them with an important economic return smoothly and easily.
Pointing out that Tadhamon Bank provides a series of high-quality banking services that reflect its financial position and strength and was specially designed for the people of the community and Yemeni expatriates in the Kingdom and the rest of the world, on top of which is the service of "Tadhamon Pay", which enables community members and expatriates to send their financial transfers from Saudi Arabia to Yemen via Distinguished companies in the Kingdom like "Injaz" service from Al Bilad Bank and the "Quick Pay" service from the National Bank of Saudi Arabia, in addition to the "Send Company" money transfer service and "Bin Yaala Exchange Company".
Stressing that Tadhamon Bank is considered the best bank that offers competitive advantages in money transfer fees through Saudi banks to Yemen and is characterized as being the least expensive with its excellence in the quality of service and fast delivery of transfers through a large chain of the bank's branches and agents throughout Yemen.
At the end of the meeting, the head of the community and the head of sports activity in the eastern region and the leaders of the other regions expressed their deep thanks for the generous gesture of the bank and the fruitful visit, appreciating the distinguished partnership with the community to be held with the bank to care for sports and social activities in a way that reflects positively on everyone, wishing success in the sports committee and its youth in the eastern region for future benefits.
Tadhamon Window