News
Tadhamon Bank has experience that spans over 20 years and has more than 700 employees. The bank has continuously worked on developing its services through its specialized staff highly qualified.
Back
Mr. Shawqi Ahmed Hayel, Vice Chairman of Tadhamon Bank, honors the agents of TadhamonPay Network for Fast Remittances.
Thursday, 17 October, 2019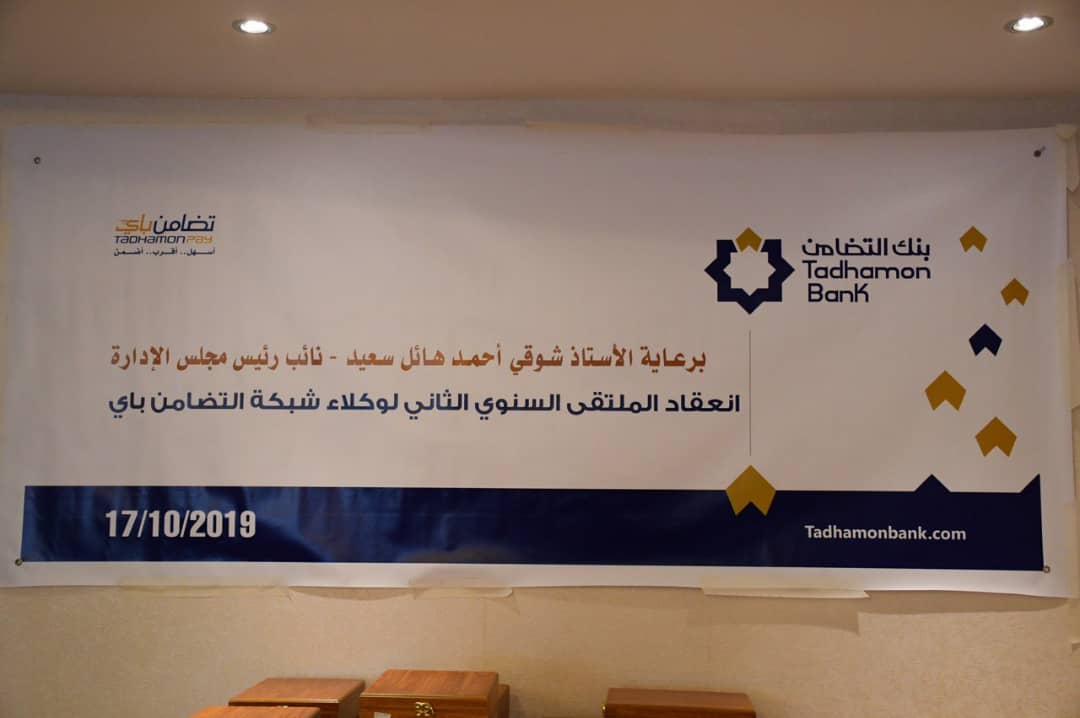 Tadhamon Bank held the second annual meeting of Tadhamon network for fast transfer agents on Thursday, 17/10/2019, during which the bank reviewed the previous stage up to the present, the achievements and services provided, as well as the future ambition of the service.
In his speech, Mr. Shawqi Hail Saeed, Vice Chairman of Tadhamon Bank, praised the strong relationship with the agents of Tadhamon network and the role they play in providing the service. In addition, the Bank has always been keen to communicate with its agents for continuous development of the service.
During the meeting, the agents of Tadhamon network were honored. The meeting reviewed the development and modernization of the service to meet customers' needs.
It is worth mentioning that TadhamonPay service from Tadhamon Bank was launched at the end of 2015 and the number of its agents reached more than (900) points in all the governorates of the Republic to coincide with the needs of Tadhamon customers abroad to enable them to transfer to Yemen easily with less commission and special promotions from Saudi Arabia, through INJAZ service (Bank Albilad), Quick Pay service (Al Ahli Bank), Arsal service (Alinma Bank and Saudi Post), Bin Ya'ala for Exchange, and Western Union Global Remittances.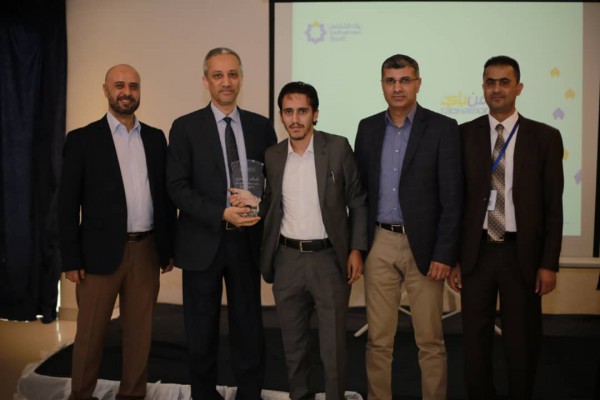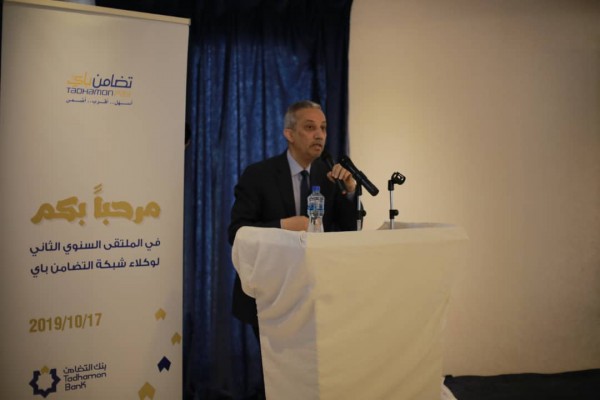 Tadhamon Window