News
Tadhamon Bank has experience that spans over 20 years and has more than 700 employees. The bank has continuously worked on developing its services through its specialized staff highly qualified.
Back
It is considered the latest call center for customer service in the banking sector in Yemen Shawqi Hail launches the free Call Center service from Tadhamon Bank on 8001010.
Monday, 11 March, 2019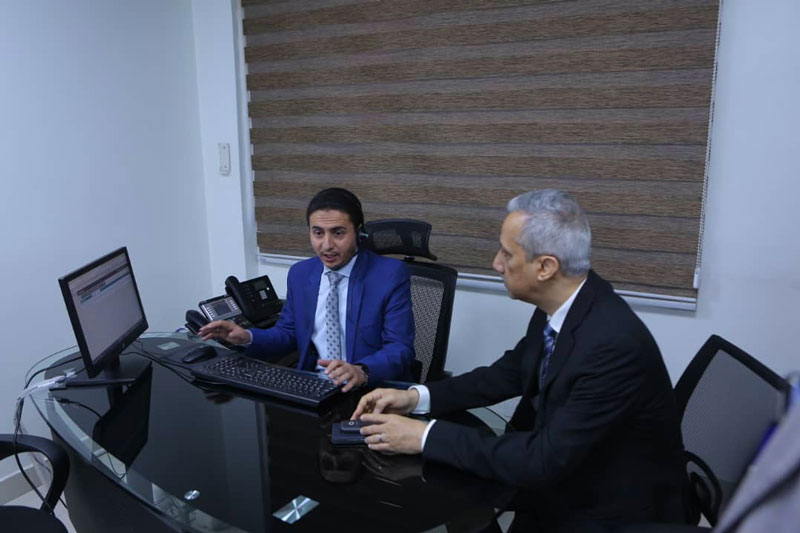 Tadhamon/Private
Tadhamon Bank launched today the service of the specialized Customer Service Call Center in the bank as the first and the latest customer service call center in the banking sector in Yemen via telephone with the latest free global technology.
Mr. Shawky Ahmed Hail, deputy chairman said at the inauguration ceremony held in the General Administration of the bank in Sana'a that the step of establishing a specialized call center for customers is a confirmation of the commitment of the leadership of Tadhamon Bank to provide the finest Islamic banking products and services that meet the expectations of its customers and achieve their highest degree of satisfaction.
Shawqi stressed that the Leadership of Tadhamon Bank is keen to make a quantum leap in the provision of banking services and innovative products to all its customers effectively and securely within its development plan to modernize the overall infrastructure of the bank under the slogan (New vision for the future).
He went on saying that the call center and through its highly qualified and trained staff will provide the required assistance to all customers and service seekers round the clock, respond to their queries and solve the problems faced by contacting the free number 8001010 from anywhere in the Republic.
Tadhamon Window