News
Tadhamon Bank has experience that spans over 20 years and has more than 700 employees. The bank has continuously worked on developing its services through its specialized staff highly qualified.
Back
New Strategies to Support the Yemeni Market in the field of E-payments
Tuesday, 18 September, 2018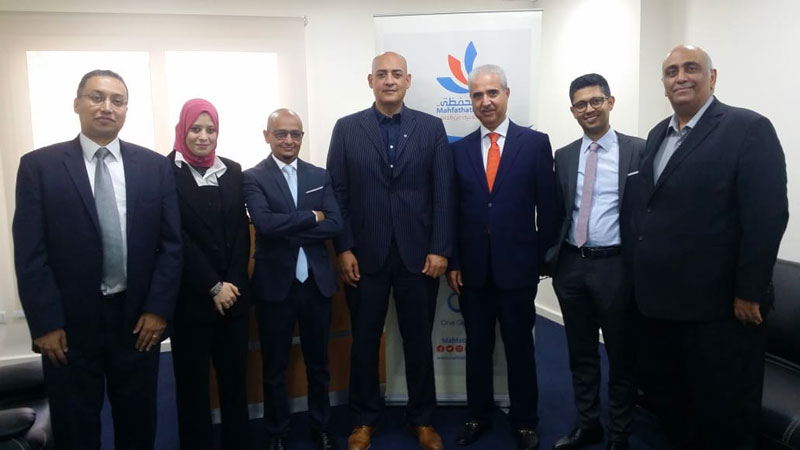 A series of meetings were held Tadhamon International Islamic Bank (TIIB) and One Global Company in Cairo with the aim of cooperating with One Global Company in improving and developing methods of e-payments offered by TIIB.
Participants in the meeting reviewed new concepts and plans aiming at meeting the customer's needs. The meeting also confirmed that more efforts will be made to reach a wide group of customers and to direct them towards safe and effective e-payments.
TIIB has launched Mahfathati service in early 2017, which is considered one of the best e-payment methods offered in the Middle East and the North Africa region thanks to its many features as well as security and credibility.
Both parties agreed to activate several aspects of cooperation in various fields according to the services provided by One Global Company which owns a number of applications and platforms in the fields of e-payments, health, tourism and digital media content and they are as follows: og Money, og health, og travel, og play.
TIIB was represented by Mr. Mahmoud Al-Refaie – General Manager, Mr. Ghassan, Shamsan – Assistant General Manager and Mr. Emad Al-Aghbari – Manager of Mahfathati Unit.

One Global Company was represented by Mr. Ahmad Al-Gebali – Group Chief Executive Officer -One Global Group, Mr. Mohammed Hossam – Chief mFinance Officer, Mr. Hossam Fathy– Country Manager One Global – Egypt and Ms. Ayat Al-Feky – PR & Communication Manager – One Global Group.
Tadhamon Window