News
Tadhamon Bank has experience that spans over 20 years and has more than 700 employees. The bank has continuously worked on developing its services through its specialized staff highly qualified.
Back
Within the framework of its social responsibility .. Tadhamon Bank supports leukemia patients.
Monday, 25 November, 2019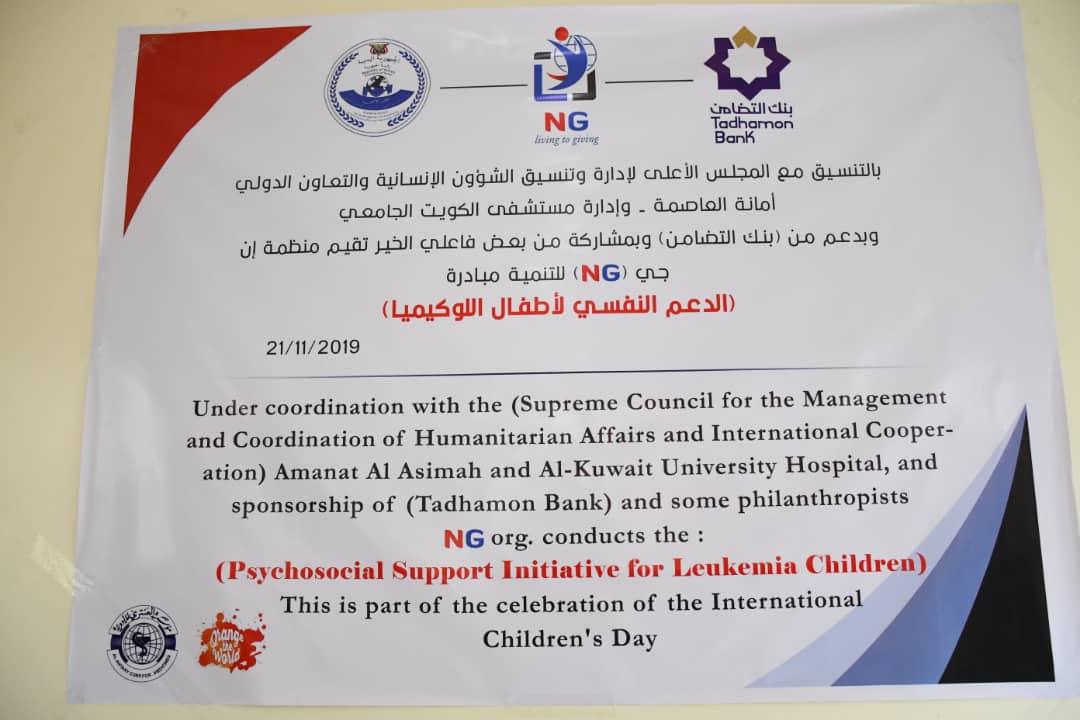 Under the Slogan (Psychological Support for Leukemia Children), NG Organization for Development held the event of psychological support for leukemia children in the capital, Sana'a, in coordination with the Supreme Council for the Management and Coordination of Humanitarian Affairs and International Cooperation, the Administration of Kuwait University Hospital, and the support of Tadhamon Bank . The psychological support program for leukemia patients aims to improve the quality of life for children and their families by identifying and treating all the psychological and social complications that arise from the disease. Specialists point out that there is a very strong relationship between the psychological state and the disease, the psychological support of the leukemia patient brings positive results in the speed of recovery as well as his acceptance of the long stages of treatment that he goes through, and gives him a boost to accept the situation he experiences. In the event, the participants appreciated the role that Tadhamon Bank plays in supporting various fields, including the health sector, within the framework of the bank's social responsibility towards patients and in order to save their lives and restore hope to this group.
Tadhamon Window